Students and parishioners of San Diego County – can you share part of your Halloween candy for the children of the Casa de los Pobres (House of the Poor) in Tijuana?
The candy will become part of the Christmas distribution at the Casa. The Sisters of the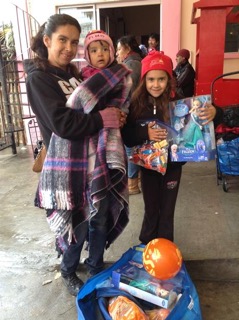 Franciscan Missionaries of Our Lady Queen of Peace coordinate an annual Christmas distribution where 1,500 impoverished families receive a chicken, rice, beans, canned vegetables and fruit, and a bag of candy to make the festivities a little sweeter. Families also receive blankets, jackets, shoes and toys for the children.
If you'd like to share your Halloween candy, please leave your candy donations in the office of your school or church, and mark them, "Casa de los Pobres." Continue reading →